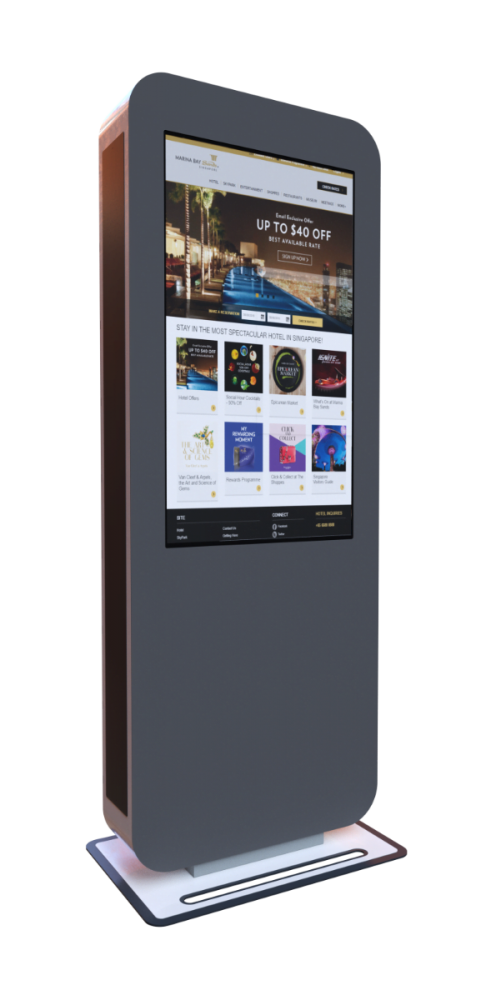 The aesthetics in design is often compared to harmony and in order to achieve harmony in modern office space, it is important to skillfully select the office equipment.
The LUNA model was inspired by the universal blend of raw elegance with refined simplicity.
This kiosk easily fits into any space.
LUNA's classical and slim form perfectly highlights the displayed contents.
We believe our current and future projects are more than just a physical body or shell, and in this model we have used non-standard solutions to facilitate intuitive communication with the device.
LUNA is based on a touch display cooperating with a high-performance central unit, while the 43″, 49″ or 55″ touch screen stimulates interaction.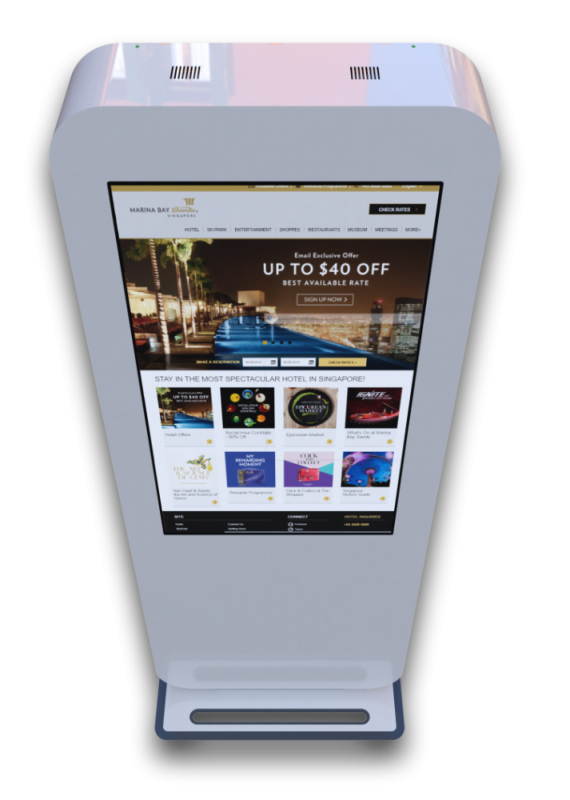 It fits anytime, anywhere
Choose material, color, equipment.
You can choose all this yourself or with our help.
Our professional staff will help you match both the colors and materials so that your new device fits best with the operating environment.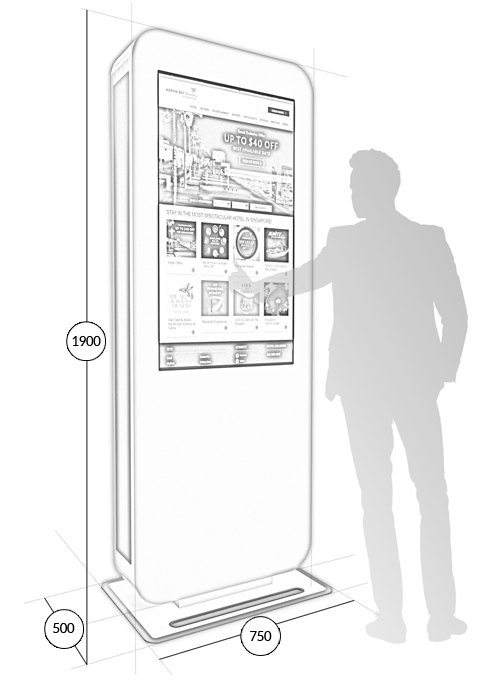 The body is made of powder coated steel sheet. The base is equipped with a cable gland and can be secured to the ground.
Certificates and declarations
Are you interested in our product?