KASTOR totem is a large-format vertical kiosk model from the Master series.
Simple style and slim design make it an optimal match for any surroundings.
A large front panel can be covered with logos and graphics to make the communication more appealing.
KASTOR will be the best solution wherever a large format of displayed content is important.
Its unique form attracts attention and sticks in your memory immediately.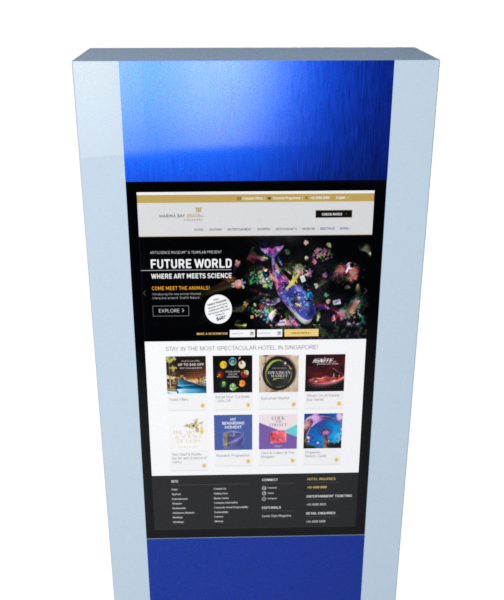 Available in a wide range of colors, it will satisfy the needs and tastes of even the most demanding customers.
High-quality workmanship and a clear image are the main assets of the KASTOR totem.
It appeals to everybody.
Simplicity of form,
aesthetics of workmanship
Choose material, color, equipment.
You can choose all this yourself or with our help.
Our professional staff will help you match both the colors and materials so that your new device fits best with the operating environment.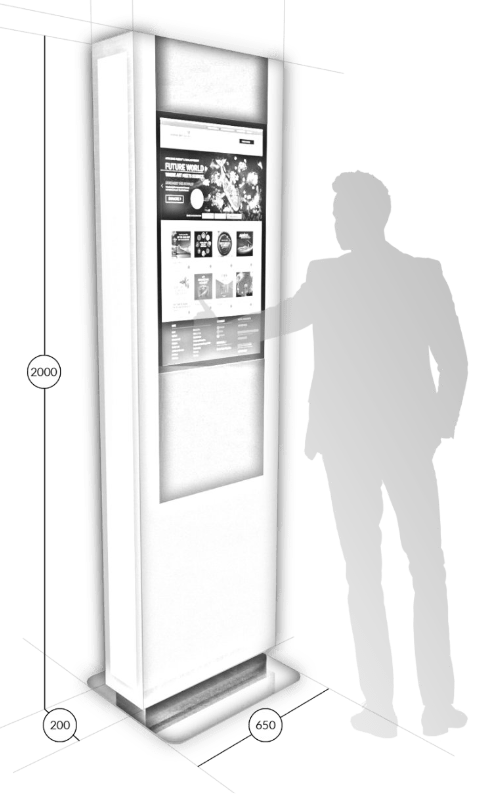 The body is made of powder coated steel sheet. The base is equipped with a cable gland and can be secured to the ground.
Certificates and declarations
Are you interested in our product?