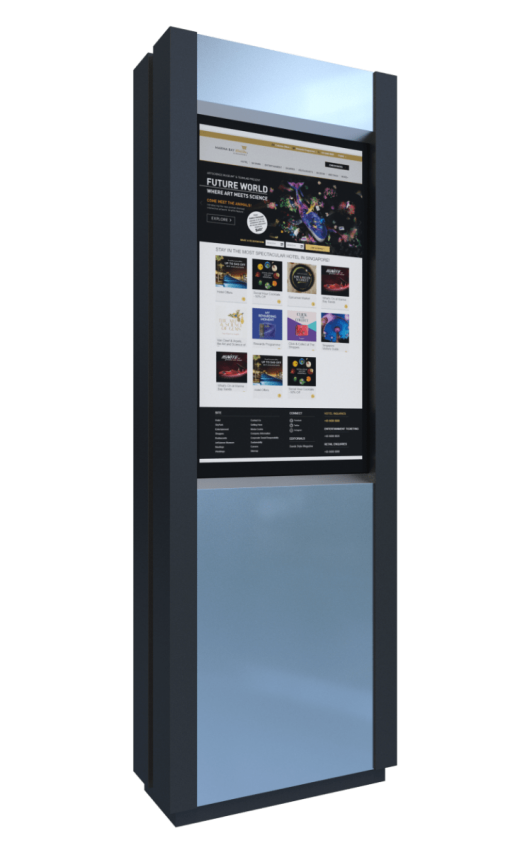 The elements of the physical world outdoors need to be solid and stable to withstand extreme weather conditions and unexpected events.
The MOMENTUS OUTSIDE information totem has been designed to face these challenges.
The raw industrial style of MOMENTUS OUTSIDE makes it look solid and sturdy, and the toughened anti-reflective glass additionally protects the screen against acts of vandalism.
The screen is placed in a durable steel body fitted with an efficient thermal ventilation system, which is why this model can operate in all weather conditions.
Functionality and aesthetics
Momentus Outside is a continuation of the P DSI Totem, which was broadly appreciated by our clients.
We have introduced modifications and improvements to make it more approachable.
The elegant front panel finished with brushed aluminum, a wide range of colors, and the several size options of Momentus Outside makes it the first-choice information screen for outdoor applications.
Momentus Outside is an outdoor totem, in which you can install a 43″ screen or larger.
Its greatest advantage is that it can be adapted to each of the selected screen diagonals without sacrificing any of its elegant form.
As a matter of fact, you can choose any RAL color or additional equipment of your choice.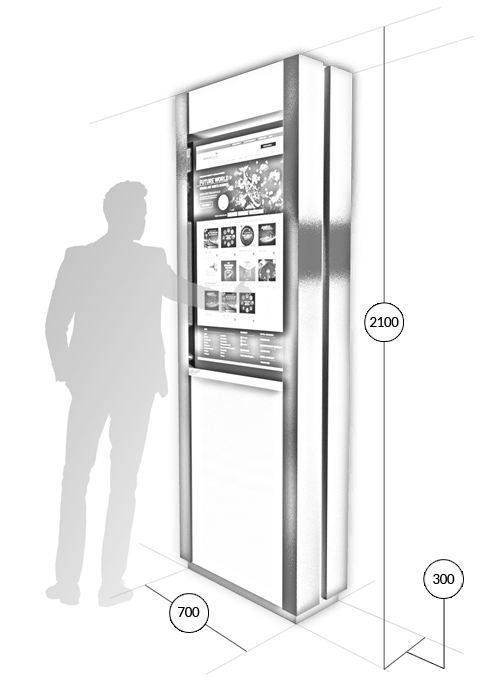 The body is made of powder coated steel sheet. The base is equipped with a cable gland and can be secured to the ground.
Certificates and declarations
Are you interested in our product?