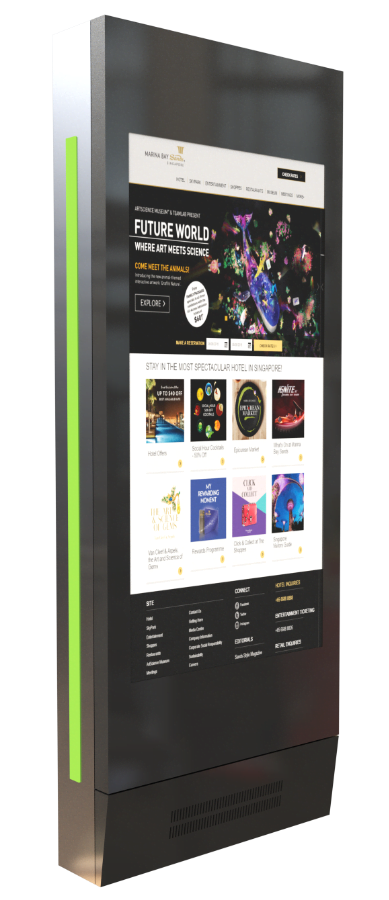 Drawing on the best craftsmanship and long-time experience, we have created a totem that is distinguished by extraordinary performance, durability and universal aesthetics, as well as seamless operation. The VEGA XL model featuring a large screen offers sufficient display space for high-volume contents. The subtly backlit side edge catches the eye and blends well with a uniform color of the body.
Vega XL is a typical large-size totem – a 50″ screen is the smallest screen included in this model.
The bigger, the better.
You can choose a 55.65" or 75" screen, either touch or non-touch version.
You can also select the color of your totem.
Customized VEGA is designed to ideally blend with individual spatial concepts, but also to meet various business needs.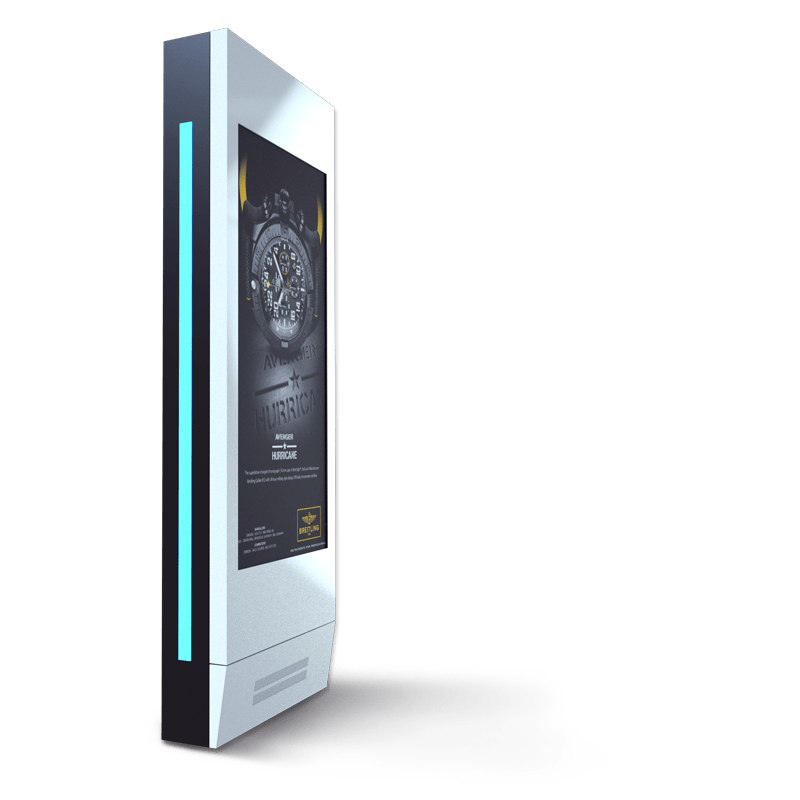 Again, the bigger, the better.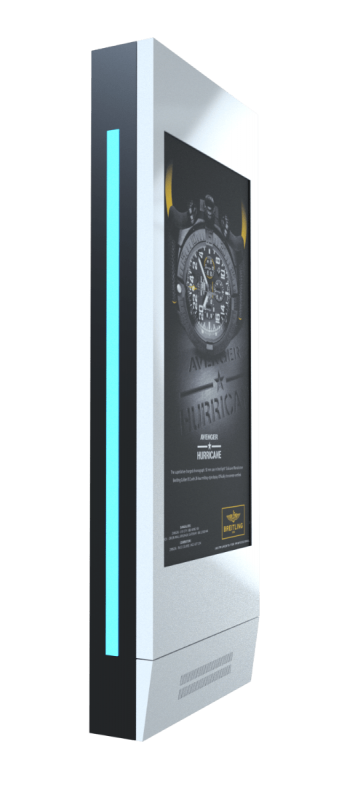 The screen size and the resulting large display space are the essential characteristic of Vega XL; this makes the customization options somewhat limited.
However, you can still choose the color of the body or the backlighting of the side panels.
You can even select your preferred color combination and a different color of the front panel.
Vega XL can also be double-sided to offer additional display space where information can be presented.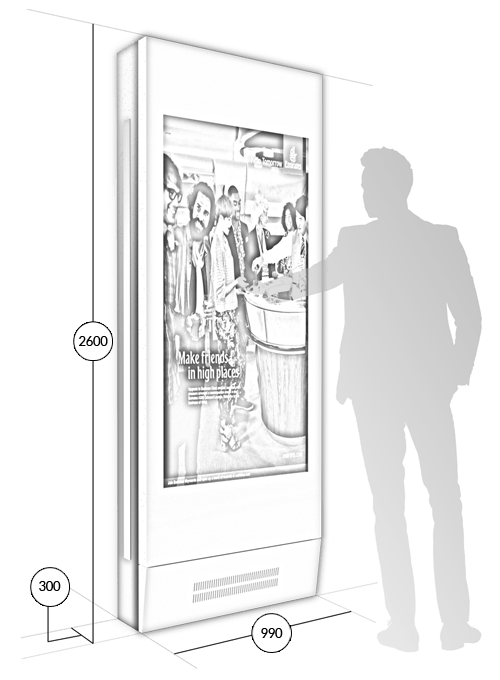 The body is made of powder coated steel sheet. The base is equipped with a cable gland and can be secured to the ground.
Certificates and declarations
Are you interested in our product?