Wherever a large number of products must be handled, the Nexus XL model with one or two additional units will be the perfect choice.
Its equipment is fully customizable – it can even dispense coins and banknotes in a cash payment system, and can include measuring scales to check the scanned products.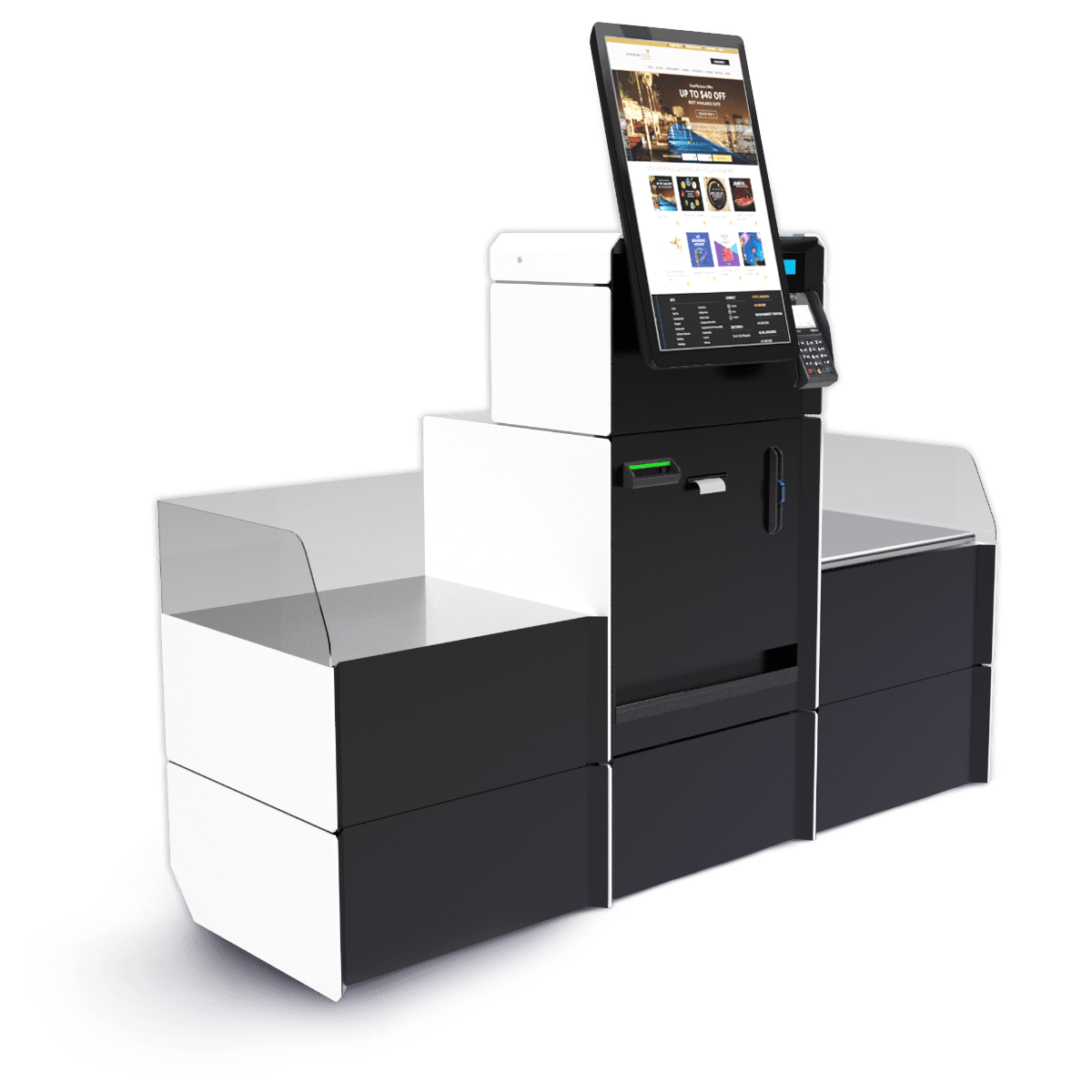 The basic idea that guided us when designing the NEXUS kiosks was simplicity and minimalism of form, coupled with attention to detail.
Modularity is another important characteristics of this product line.
We wanted it to be as simple and easy to configure for customers as possible.
The S version includes all functions that are necessary to support self-service sales – a barcode scanner, a fiscal printer and a payment terminal.
The large 22″ touch screen provides excellent operating convenience.
Each element is thoroughly thought-out, and color customization is a piece of cake.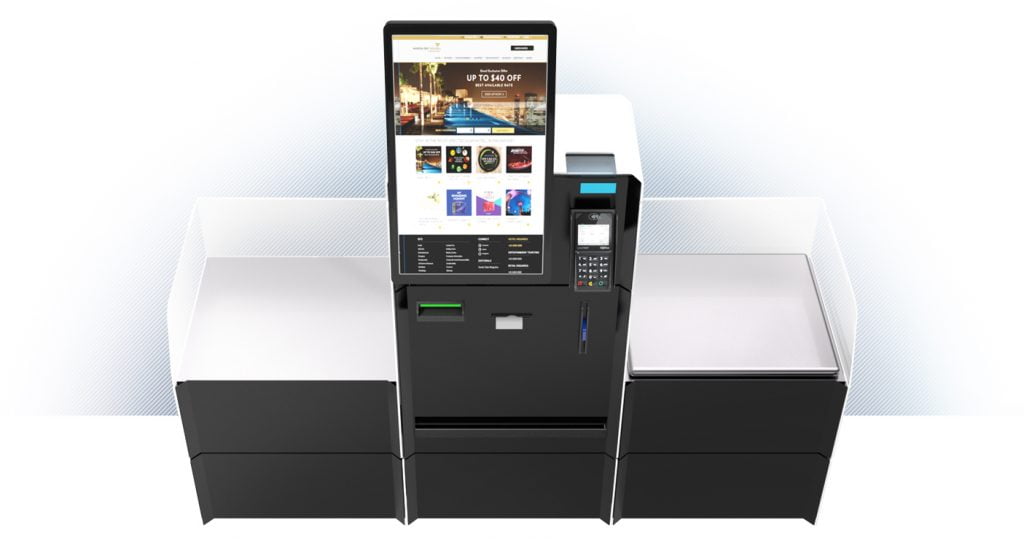 Nexus XL - simply versatile
The free-standing version is only a starting point – choose whether your Nexus will only support card payments or whether you want it to accept cash as well.
If you opt for cash payments, it will accept both banknotes and coins.
The XL version can also feature additional modules with a measuring scale or a shelf for a shopping basket.
Do you wish to change the standard colors of your model?
Just tell us – and we will provide you with full customization options including colors and graphic.
Looks great in any setting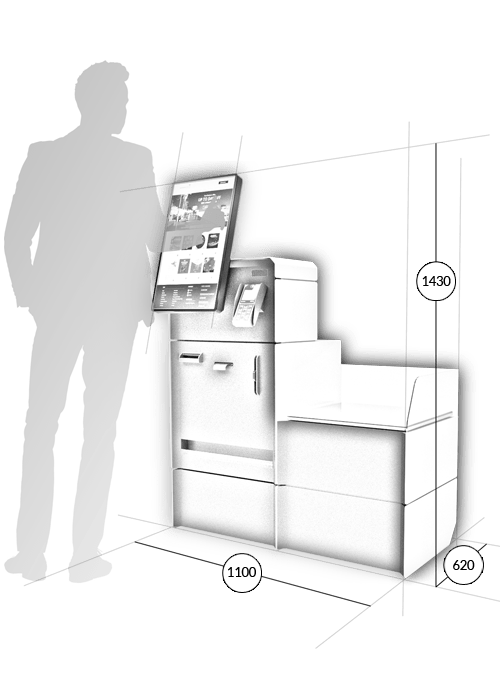 The body is made of powder coated steel sheet. The base is equipped with a cable gland and can be secured to the ground.
Certificates and declarations
Are you interested in our product?