The compact and elegant Vivo DL is another model in the SelfService series. The new model has been designed to save space while providing all the necessary functionalities.
Designed to meet the requirements of Vivo users, it can be neatly built into the line of checkout desks while providing workplace ergonomics and saving the space necessary for installation.
The vertically oriented 21.5 ″ LED LCD screen with Full HD resolution makes its operation simple and convenient.
The built-in printer module that can accommodate any fiscal printer, a barcode scanner and a payment terminal are all components of this elegant sales terminal.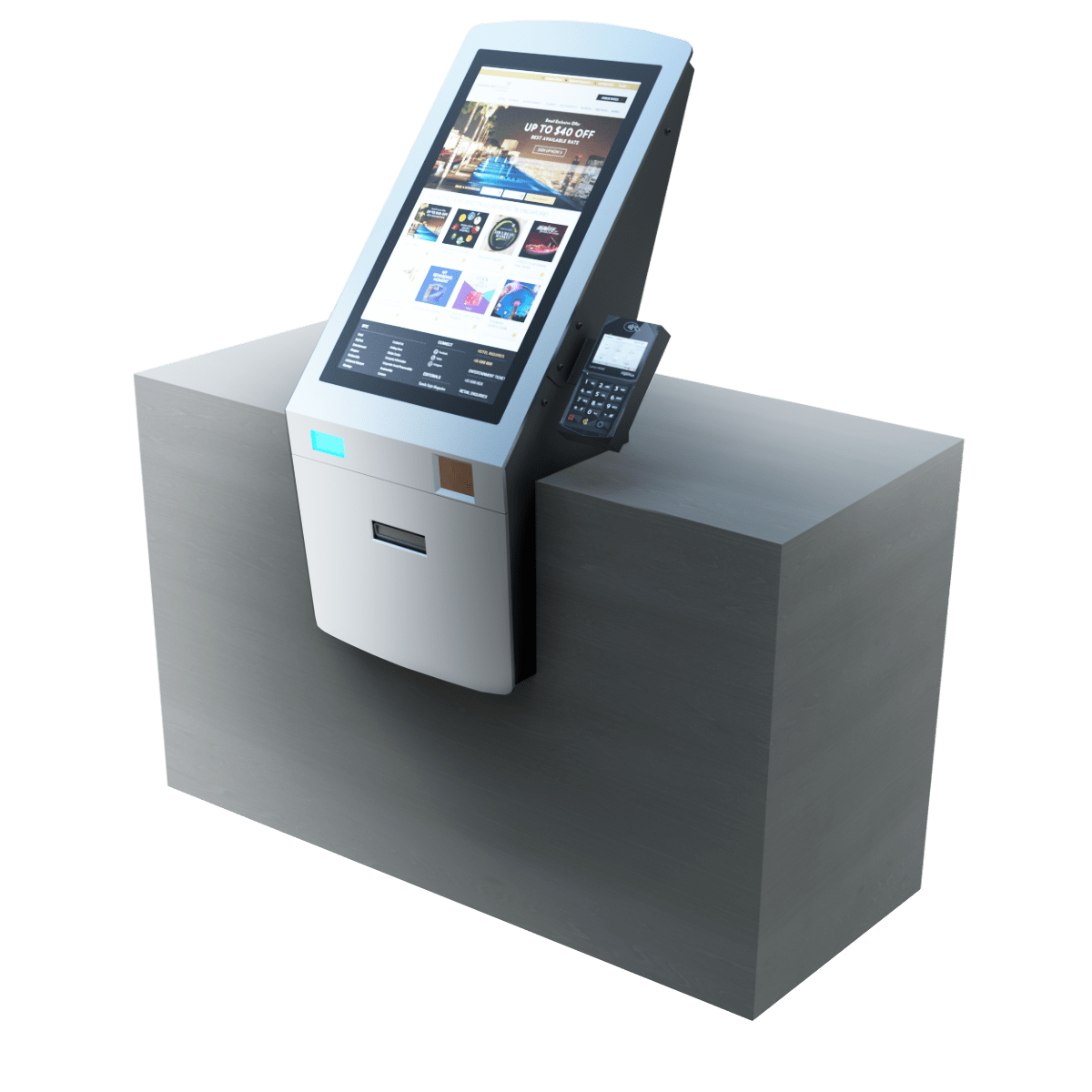 In its simple and elegant form, Vivo will be a perfect choice for a restaurant, bar or any other service point. The materials used, such as Corian, powder coated steel or plastics, make the device elegant and discreet.
Customize it to your needs
Both the Corian front and the body makes Vivo customizable in almost any way to blend with the environment in which it will operate.
The multitude of patterns of the Corian panels, as well as the freedom to choose the color of the powder coated elements translate into virtually limitless color combinations.
It is you who chooses the design features to match your store, restaurant or hotel.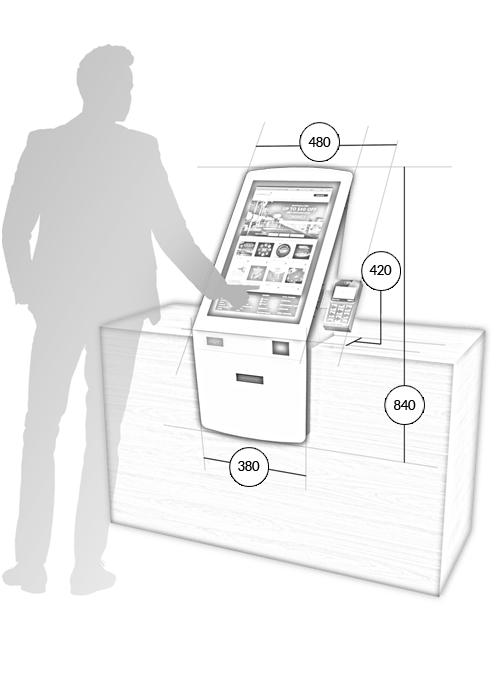 The body is made of powder coated steel sheet. The base is equipped with a cable gland and can be secured to the ground.
Certificates and declarations
Are you interested in our product?