This product is designed and manufactured by our company in Poland, based on proprietary technical solutions.
Non-contact operation ensures complete safety. You only need to put your hand under the dispenser for the sensor to detect it and apply the right dose of liquid.
This device has a 30 L tank allowing for over 150,000 uses without refilling. It is compatible with 5 L, 10 L and 20 L tanks.
Each device can be customized to fit customers' needs. Any color, logo or accessories can be selected. Decide for yourself what you want your device to look like.
Keeping your hands sterile is more important than ever during the SARS-CoV2 coronavirus pandemic, which has spread across the globe. In response to this challenge, we have developed a device that solves this problem in any location where there is intense people traffic and safety standards need to be maintained.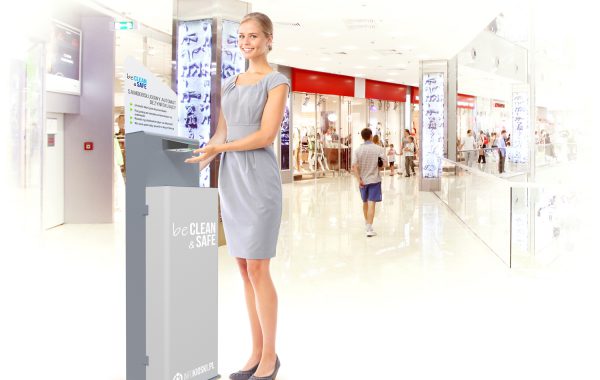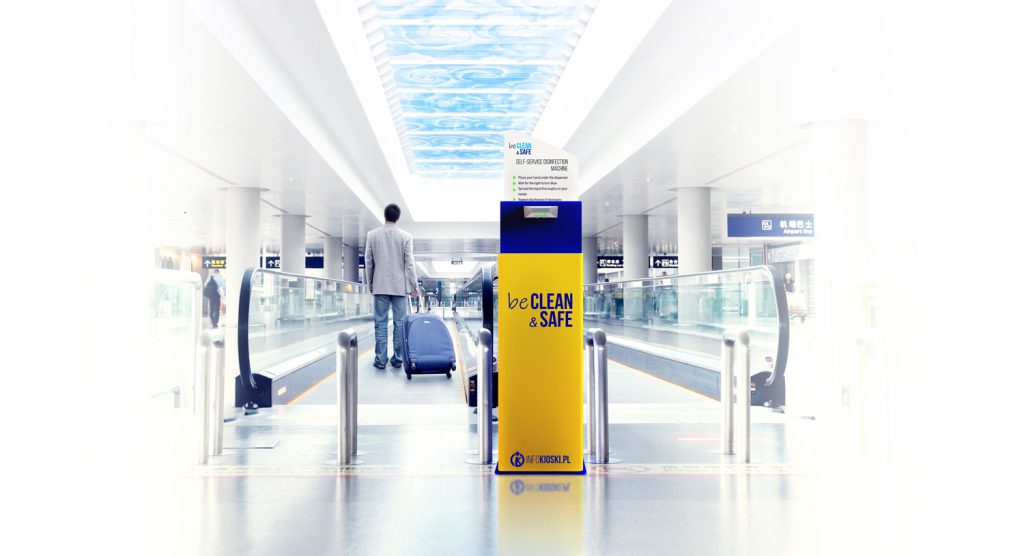 This fully autonomous, self-service device dedicated to fast, convenient and, most importantly, safe hand disinfection is the company's proprietary design.
We have designed the device body and the disinfection system from scratch to make the device simple and intuitive to use.
The ultrasonic proximity sensor transmits a signal to the control system, which distributes a pre-programmed amount of the disinfectant directly to the hand. Users are able to safely disinfect hands within only a few seconds.
Our system is also highly efficient – a disinfecting liquid tank built into the device allows for over 150,000 thousand uses before the disinfectant needs to be refilled, which significantly reduces the maintenance efforts.
With its compact design, full automation of the disinfection process, and customized branding with self-designed logos or graphics, the device can successfully operate in schools, hospitals, offices, shops, and shopping malls.
Whether located at the entrance to a store or a service point, it increases the safety of you and your customers and employees.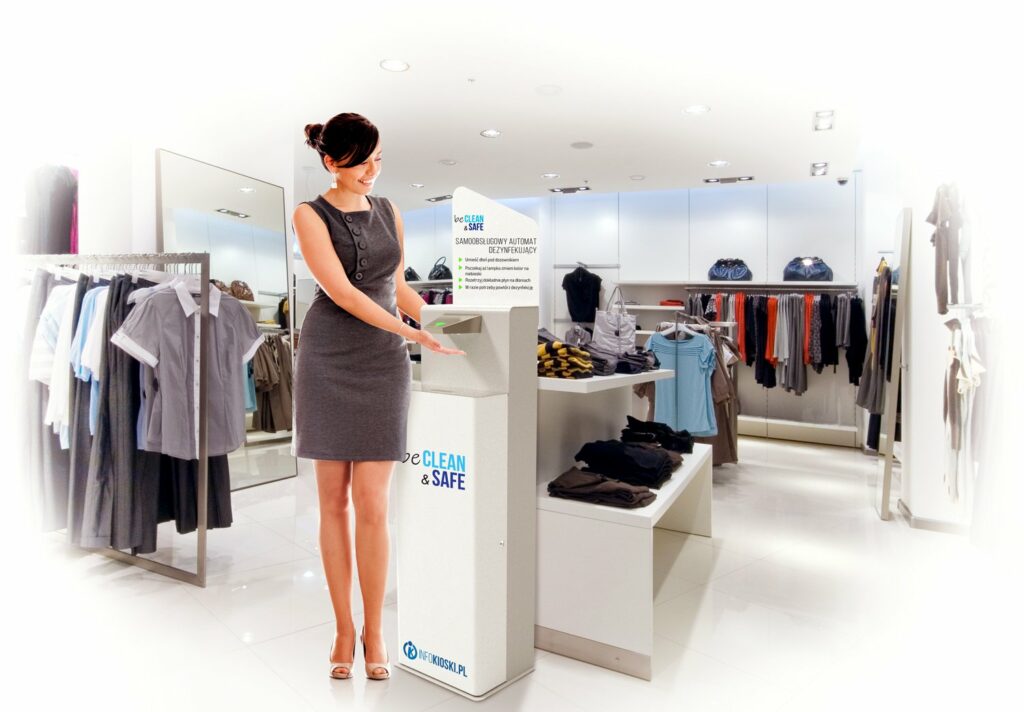 FREQUENTLY ASKED QUESTIONS
BCS Base
Optional battery operation

Optional fluid quantity adjustment

dimensions in cm (HxWxD) 115x38x29
BCS ADV
Optional battery operation

Optional fluid quantity adjustment

dimensions in cm (HxWxD) 185x38x29
BCS Wall
Optional battery operation

Optional fluid quantity adjustment

dimensions in cm (HxWxD) 59x24x20