With the global trend of going online, dedicated devices such as LED displays are designed to meet the growing expectations and needs of customers. A LED display is a solution in which the entire control process can be performed remotely. A remote display system is a simple, intuitive and mandatory tool if you want to have full control over the displayed contents. The software allows you to publish, schedule and centrally manage the contents to be displayed. The tool is used to manage one or more separate LED displays. Internet access is the only technical condition to be met. Dedicated software offers many settings options, including:
display time

selection of days on which the contents are to be displayed

time zone
selection of different contents to be displayed

continuous operation mode, operation in a loop, mode switch-over

image refresh time

image brightness
continuous preview

checking the exact time of content display

display selection

device location option
checking data volume in cloud storage

other parameters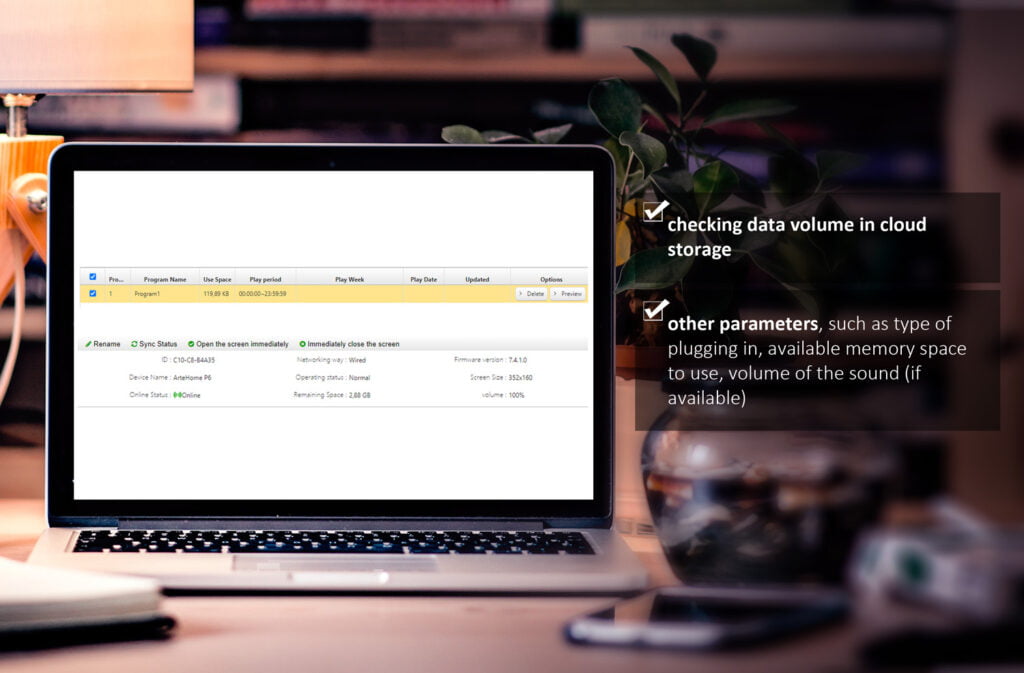 Two dedicated solutions
HD Player is a dedicated application compatible with the display, recommended to be used for controlling the LED display located in a nearby location, or an application operating in a cloud, if the control will take place over a long distance (city, province, country).
The application can be logged in via a web browser at the customized website: www.ledcloud.inexled.com
The user logs in to the application on the device of choice, i.e. computer, laptop, smartphone with a stable network connection. On entering the password and login, the administration panel is displayed where all desired parameters can be set.
Advantages of the application
The application is a user-friendly and easily configurable solution. You can choose the supported language including:
Polish,

Portuguese,

French,

Spanish,

German,

Turkish,

Russian,

and many more.
This solution is available against payment and covered by inexLED service support during the entire period of use.
The undisputed advantages of the application include:
intuitive and user-friendly control panel

continuity of operation 24/7

support from the inexLED service staff

stability of a dedicated solution

proprietary development based on many years of experience

responsiveness

multi-lingual support

a multitude of functions

quick implementation of predesigned contents or videos
Additional functionalities include a preset content display timetable, which proves very useful. It saves time and minimizes downtime when no contents are displayed if the operator fails to upload contents on time.
Operation of the application
No special programming skills or expert knowledge of the device itself are needed to operate the application. It is designed to make your work as easy and enjoyable as possible. The displayed messages and the entire interface are in the form of short texts and concise slogans written in a lay language.
The application provides full control over the displayed contents from any place on Earth, and is very convenient for the user. LED Cloud provides everything you need to display your contents at the right time and place.